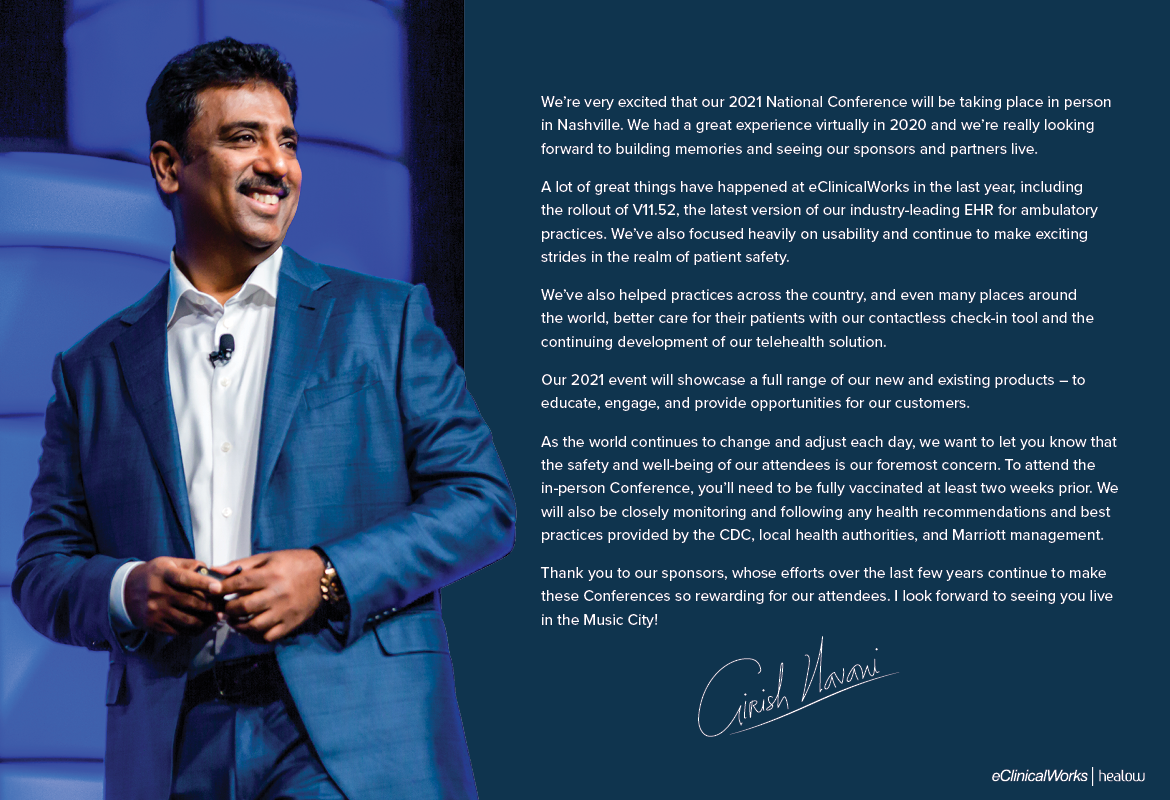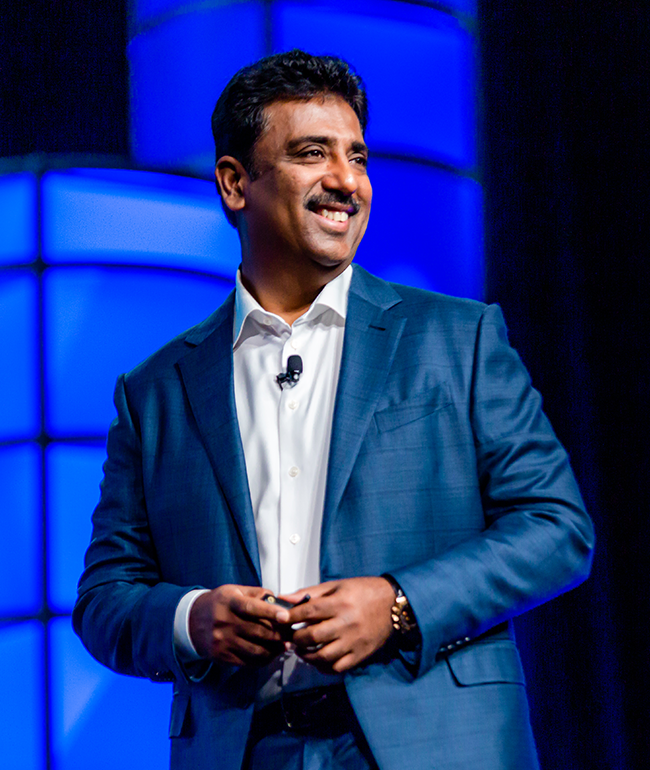 The eClinicalWorks 2022 Virtual Education Expo will bring together hundreds of eClinicalWorks employees for several days of training, networking, and in-depth educational sessions, including a 30-minute session for each sponsor. There will be no clients in attendance at this event, so it provides the unique opportunity for sponsors to educate our employees who work directly with clients about your products and services, as well as for you to get to know our employees in this educational setting.
At eClinicalWorks, our mission is to improve healthcare together.
For more than 20 years, we have combined innovation, leading-edge technology, and a commitment to patient safety to meet our customers' needs, promote healthier societies, and foster a deeper understanding of emerging challenges and opportunities in healthcare.
Each year, we attend and participate in various conferences and events. These bring together employees, clients, and sponsors for education and training, product announcements, demonstrations, and networking. As healthcare continues to change, eClinicalWorks is there every step of the way, providing the solutions to today's healthcare challenges – while making new connections and having some fun along the way!
Our sponsors are critical to the success of our events, and our clients find great value in learning about products and services that can help them achieve their goals. These incredible partnerships have been instrumental in our success over the years.
We value your commitment and all the work you put into transforming healthcare for all.
Thank you for all you do, and we look forward to learning with you at our future conferences.
Girish Kumar Navani
CEO and cofounder
eClinicalWorks
Upcoming Events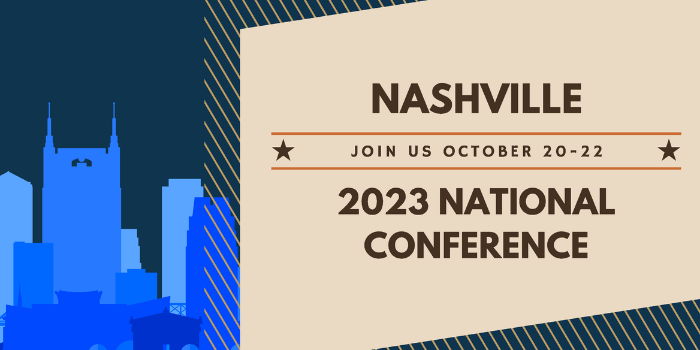 2023 National Conference
Oct 20-22, 2023 | Nashville, TN
Expected Attendees:
4000+
View All Events
2019 National Conference Statistics